«Ludwig Kittinger & Fernando Mesquita
A kills B – "Two stage transfer drawing (sharing a present state), after Dennis Oppenheim"
(Performance, 2009, Ve.Sch)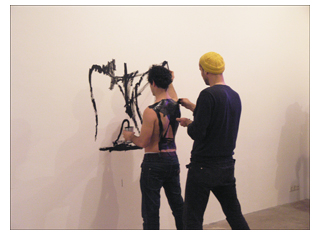 «BLACKPAGES is a monthly releasing artist-fanzine in an edition of 300 pieces.
It is a project by Vienna based artists Christoph Meier, Ute Müller and Nick Oberthaler.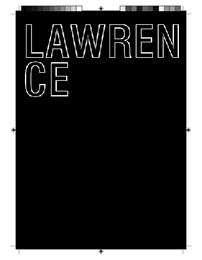 «Schule Friedl Kubelka
Künstlerische Photographie geleitet von Anja Manfredi
Unabhängiger Film von Friedl Kubelka




«Kunstraum Bernsteiner
Ricarda Denzer, "much has been said — In Ihrer Sprache ist keine Lösung verfügbar."
01. 06.- 17. 07. 2011




«Lazar Lyutakov
installation view "Untitled (Lamps)", cabel, light bulbs, plastic parts, 2008 – ongoing
as part of Fruits, Flowers, and Clouds, a Contemporary Art Fair in Vienna, Austria.




«Karine Fauchard




«Michael Part
Präsentationsansicht Galerie Andreas Huber, Viennafair 2011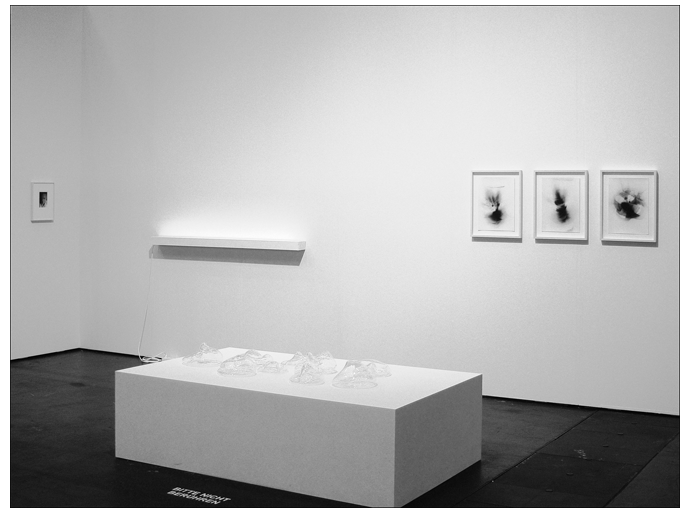 «Galerie Georg Kargl
Ausstellungsansicht BERNHARD LEITNER EARSPACEBODYSOUND
"SERPENTINATA", TonRaumSkulptur, 2006
2 PVC – Schläuche, je 25 Meter, 48 Lautsprecher, 48 Endverstärker, Achtundvierzigkanal – Komposition, 2 Fostex D2424LV
© Atelier Leitner, Courtesy Georg Kargl Fine Arts, Vienna




«Franz Zar (franz.zar@hotmail.com)
"o.T. (INDEX AUS KARL KOWANZ HELMUT MARK HELMUT RAINER DISSIPATIVE INSZENATIONEN MUSEUM
MODERNER KUNST WIEN 1991)", 2011, Hartfaser, Holz, Lack, Papier, Klebeband, Plexiglas, Metall, 125,4 x 81 cm;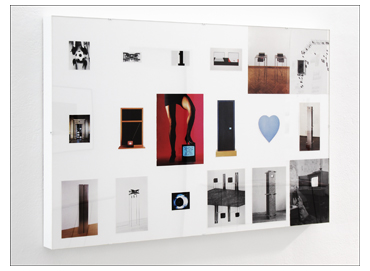 «Wolfgang Obermair & Ekaterina Saphiro-Obermair
"BEETHOVEN:·KK4+5·GIL. and others" (Ve.Sch, Dienstag Abend)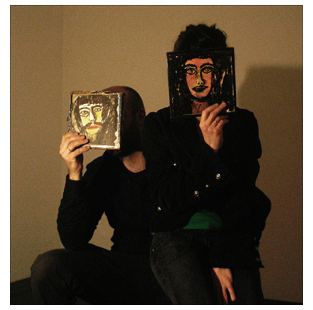 «Artist Lecture Series
is a monthly presentation of local and international artists in Vienna, Austria.
The series is curated by Rainer Spangl and Ezara Spangl.




«Fotohof
Erhardplatz 3, 5020 Salzburg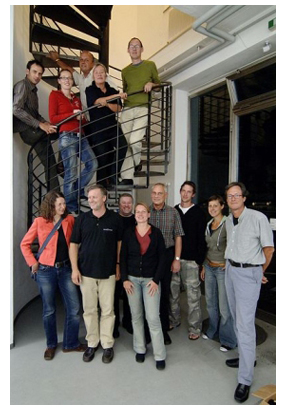 Benjamin Hirte
"Boxer", 2011, Metall, Ton, Papier, Holz, 217x54x21 cm
COCO (Contemporary Concerns)
"Inglorious Days"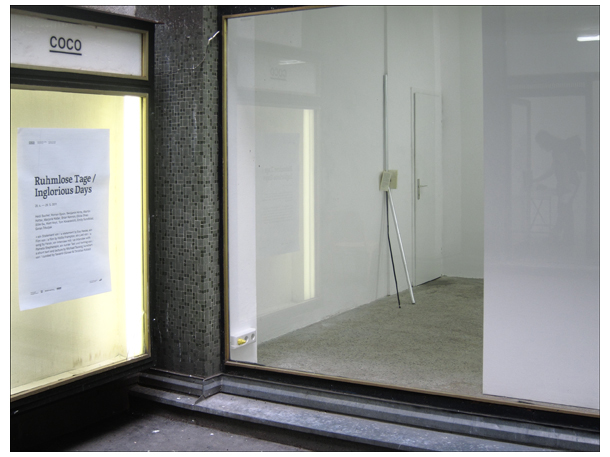 Severin Dünser & Christian Kobald (severin@co-co.at & christian@co-co.at)
kuratierten: Liudvikas Buklys, Stano Filko, Michele Di Menna in der Galerie Emanuel Layr
view: Stano Filko "Meine Philosophie 5, 4, 3, D", 1968, gerahmtes Foto, bemalt &
Liudvikas Buklys, "Portrait of Ignacy Julian Cejzych", 2011, Wandzeichnung