140 x 225 mm
150 pages
Cover: Paperback, color, glossy finish
Binding: glue bound
Interior: black-and-white
onestar press – info (at) onestarpress.com

An object is attached to the end of a rope that runs through a pulley on the ceiling. The other end of the rope is tied to the hand that holds the pencil. The weight of the study-object determines how lightly or heavily the hand moves across the paper. This book compiles 147 drawings selected from this series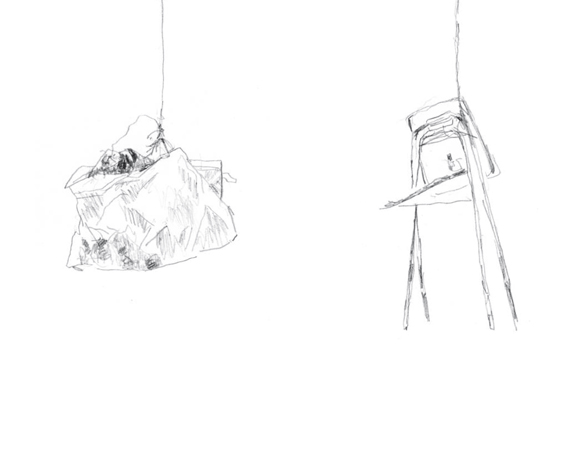 (b.1984, Tromsø, Norway, lives in Vienna)
Recent shows include Vicky's Hallway, Vienna;
Kerstin Engholm Gallery, Vienna;
Gloria Knight, Auckland, New Zealand;
One Night Only, UKS, Oslo, Norway.