,Direct-To-Video' eine Posterserie von nicht existierenden Filmen 17.11. – 01.12.2022 Jenya Kukoverov (vom Künstler*innenduo EliKuka) performt in einem Livekonzert Partituren der nicht existierenden Filme eine kollaborative Zeichnung komplettiert das 'hallowed partyboat frieze' & Popcorn!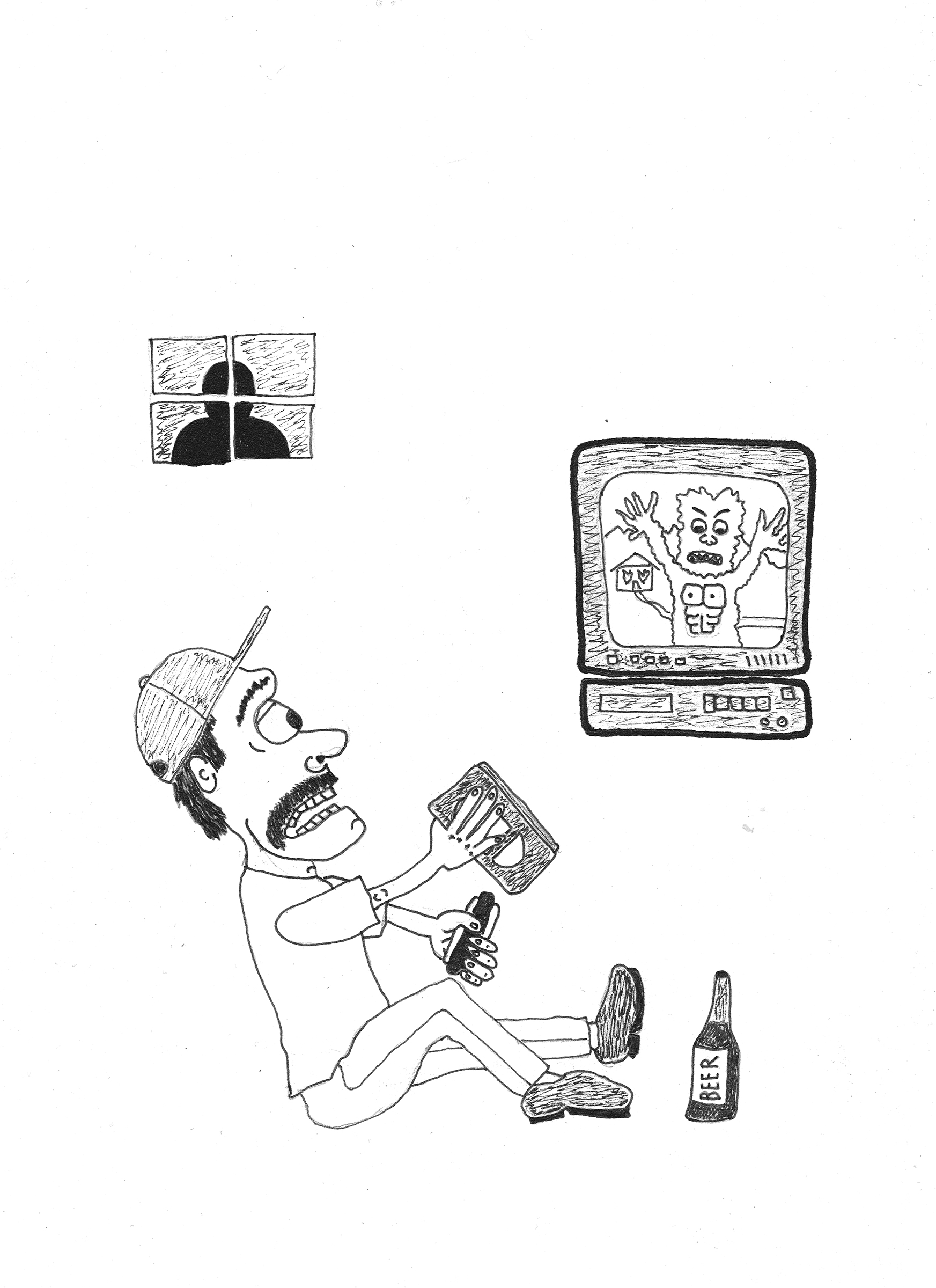 Ausstellungsansichten
PIZZERIA CANNIBALE AFTER A RESTAURANT INSPECTOR THREATENS TO SHUT DOWN SALVATORE´S PIZZERIA, HE CHOKES ON A SLICE OF QUATTRO SALAMI. TO HIDE THE BODY, THE FRANTIC CHEF CHOPS HIM UP AND PUTS HIM INTO A CALZONE, COCKING IT TO AVOID ANY FOUL ORDERS. THE NEXT MORNING, SALVA AND HIS WIFE ARRIVE AND DISCOVER THAT THE CALZONE HAS ACHIEVED CONSCIOUSNESS… AND IS HUNGRY FOR HUMAN FLESH. IF YOU STEP INTO THIS PARLOR OF DEPRAVITY, THE NEXT SLICE MAY BE… YOUR LAST!
PARTYBOAT A BAND IN IT´S GOLDEN PARTY YEARS TRIES TO SHOOT A MUSIC VIDEO ON LAKE POWELL IN SOUTHERN UTAH. THE SHOOT QUICKLY UNRAVELS INTO PARTYFUELED CHAOS. A CURSE IS UNLEASHED. BODIES BEGIN TO MELT, BUT NO ONE CARES. ONLY A MUSIC JOURNALIST REMAINS TO TRY TO CAPTAIN THIS SHIP OF FOOLS TO SAFETY. BUT CAN SHE ESCAPE THIS DEADLY CURSCE?
THE MUMMIES OF CHAUCHILLA AN ARTIST-RESEARCHER TRYING TO RECREAT A MUMMY'S VOICE DISTURBS HIS SCUMBER. ONLY A CHOLITA WRESTLER CAN STOP WHATS BEEN UNLEASHED, AN ANGRY NAZCA MUMMY HUNGRY FOR BLOOD.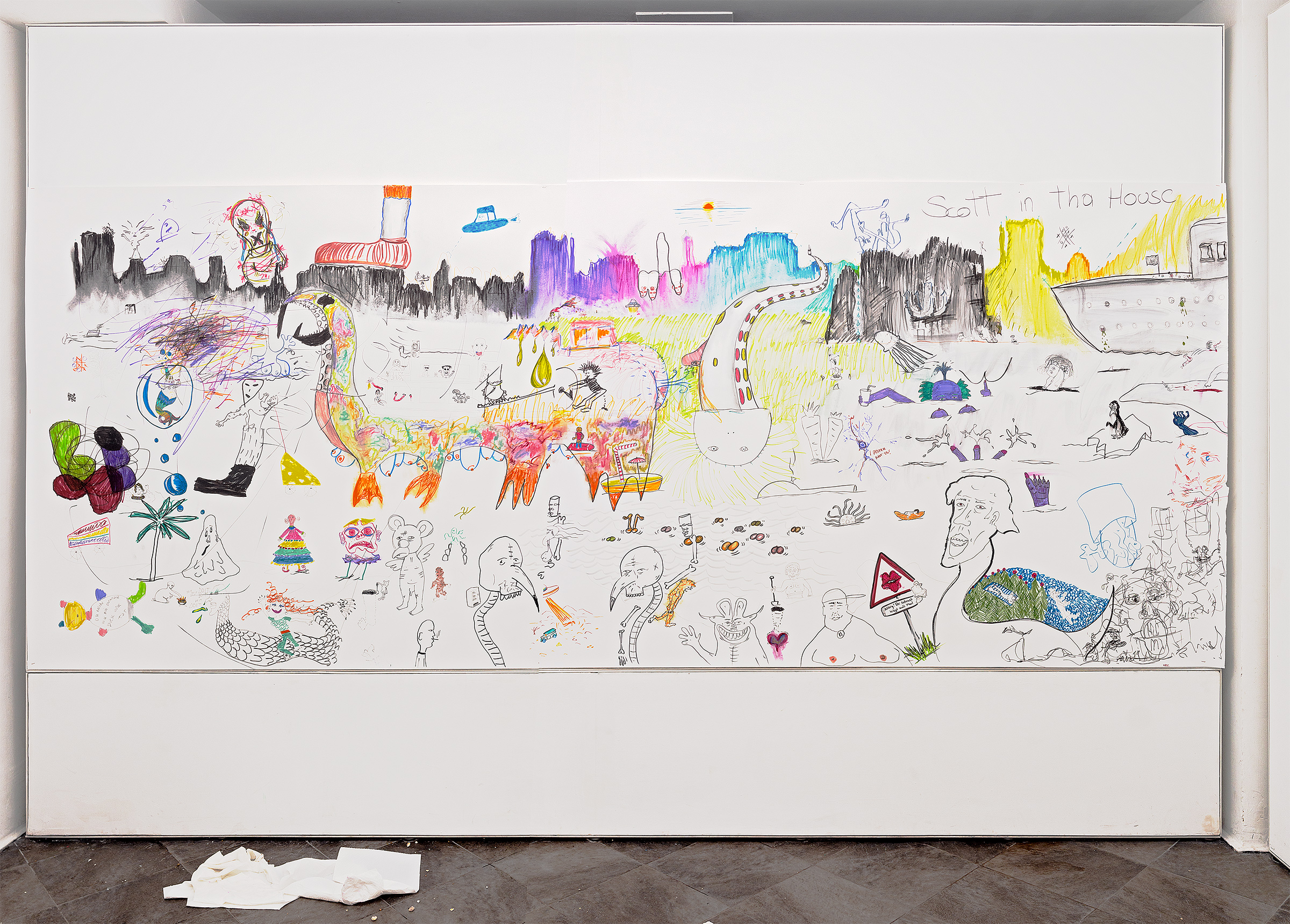 Paryboat 2, 2022 Collaborative drawing 200 x 340cm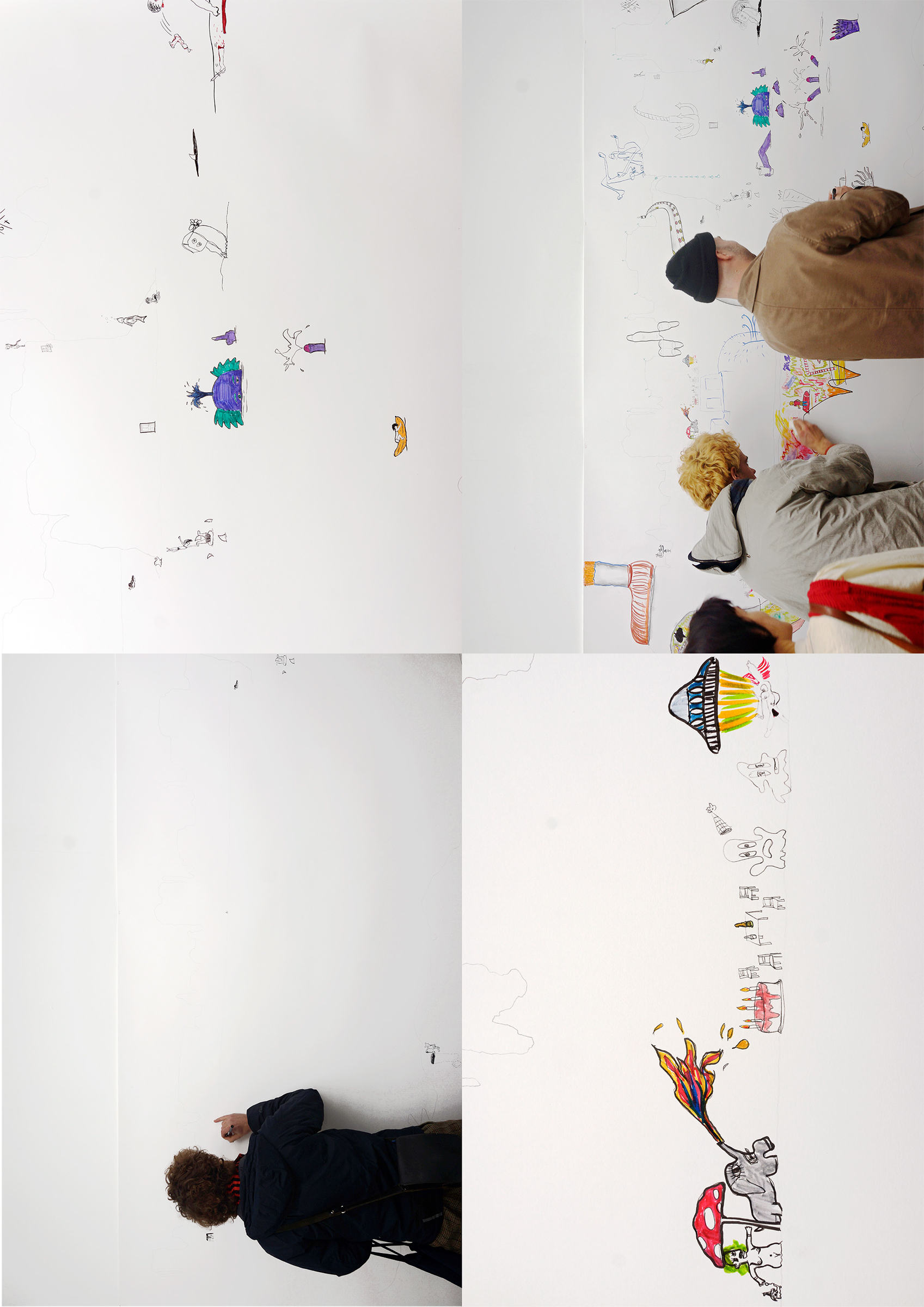 THE GREEN HELL THE YEAR IS 2076. THE WORLD IS A FASCIST-RUN DYSTOPIA, WITH SOCIETY PACIFIED BY SPECTATING THE ONLY STATE-SPONSORED SPORT, A RACE TO THE DEATH. MOST PARTICIPANTS RACE FOR GLORY, FAME, OR SIMPLY TO SURVIVE, BUT THIS YEAR, ONE MASKED CONTESTANT TO BRING THE WHOLE FUCKED-UP SYSTEM CRASHING DOWN.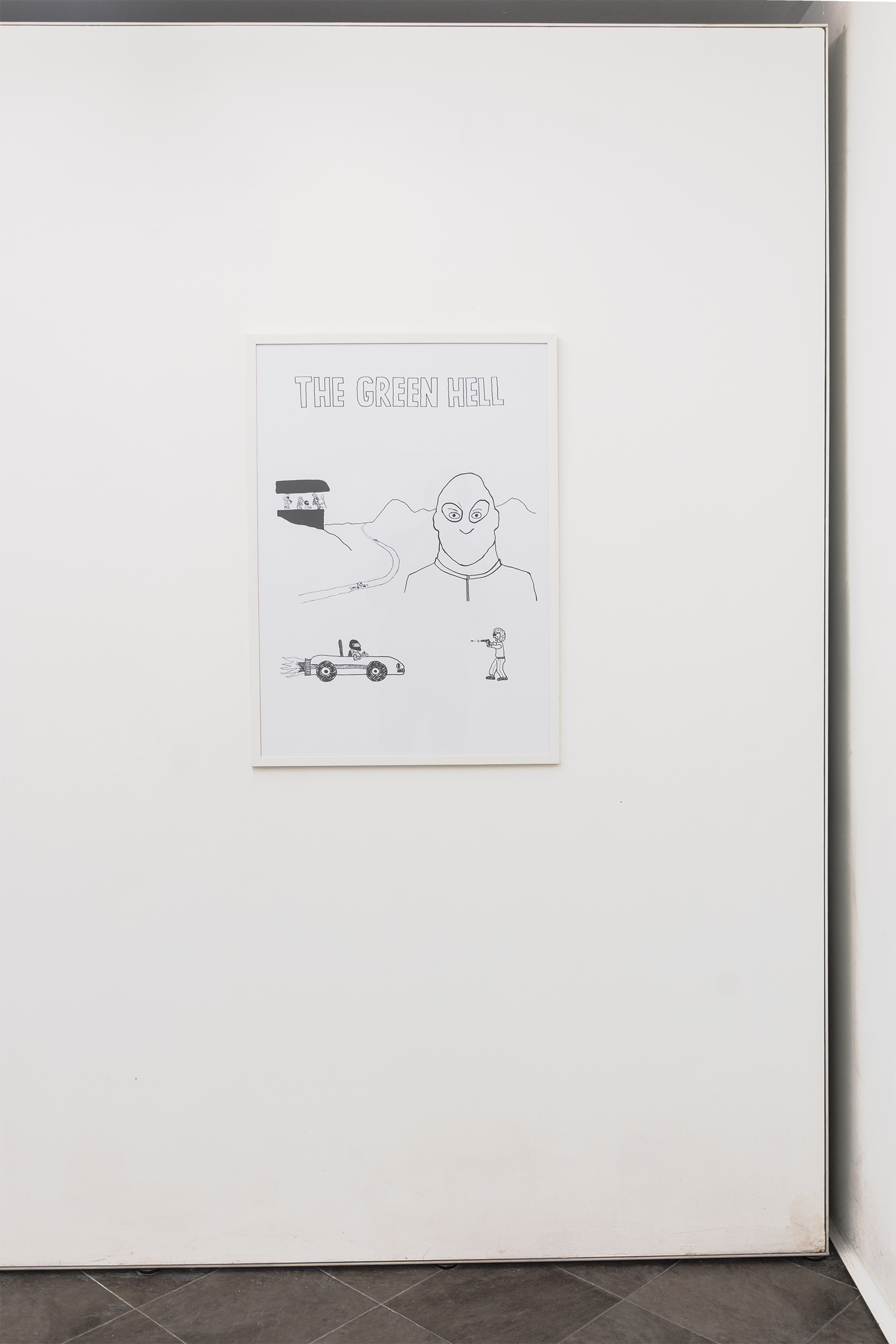 Rat Rights (Thomas Brandstätter & Michelle Bagel) with a Release of a cassette tape of Jenya Kukoverov's 'Direct-To-Video', musical scores for films that don't exist.
Freie Sammlung Wien Nr.31 Popcornmachine, ongoing 65x35x135 cm